What To Do When You Feel Like Quitting
Do You Feel Like Quitting Your Business? Here Are Ways To Stay Motivated
Have you ever felt like quitting your business because you feel that you are working too hard for little or no results?
You are working hard and doing all the right things to build your business but you just don't seem to be creating the business of your dreams.
Maybe you are getting a negative response from your family and friends who are wondering why you are doing all this crazy stuff.
There are days when you question yourself and wonder if you are cut out to be an entrepreneur. You feel all your dreams are crashing around you and life is tough.
If you are having thoughts like this and feeling down you are not alone.
Take heart every entrepreneur pursuing their dreams has felt like this at some stage in their journey.
If you're not failing, you're not trying hard enough. Jillian Michaels
Click To Tweet
In this article we will look at why people quit and how to reinvigorate yourself to keep going.
Everyone has days when they feel they want to quit.
This is just a part of having your own business. It is actually a common trait we have even as an employee. It is just part of how our mind works at times.
So when this happens we have to stay focused on why we started this venture.
The secret is to not let your thoughts and feelings get in the way or your goals and dreams. When you stay focused you are more inclined to stand strong and failure is not an option.
 When You Feel Like Quitting Focus On Your Dreams.
It takes commitment to achieve success. Some people coming into a home based business have never been their own boss before. Having to rely on yourself to stay on track can be difficult.
If you have always been in a situation of taking instructions from someone else it can take a while to get into the habit of setting your own guidelines for getting the work done.
This is where having a focusing on your dreams and goals and holding on to your vision is so important.
Let's look at a few factors that are making you want to quit and your lack of motivation
 What Has Made You Feel Like Quitting
Before you quit you need to look at why you feel like giving up.
Take some time to write a list of what is causing you to feel stressed and not being able to achieve your goals.
When you have created this list you can look at the reasons for wanting to quit.
Are you quitting because of a moment of weakness and frustration. Turn your list into two columns, one for good reasons to quit and one for good reasons to stand strong and keep going.
Anytime you suffer a setback or disappointment, put your head down and plow ahead. Les Brown
This is a great reminder that there will be difficult days but if your vision is pulling you that is a good reason to keep going.
So look at your list and if there are good reasons to keep going because you believe in yourself. These may be good reasons to keep going in-spite of the tough spots.
Ask yourself what do you have to look forward to if you keep going? Will it be a great feeling of achievement when you do have success?
Another question to ask if you feel like quitting is have you given yourself long enough to know that you can't make it work.
What you don't want to do is feel like a complete failure because you didn't give yourself long enough to make it work.
Take some time to identify why you started your business. Do you still have those same reasons but you are just going through a rough patch.
If you do still have those reasons it is time to go back to the beginning and review your vision.
When You Feel Like Quitting Review Your Why
When you began your business you would have had a reason why you wanted to do this.
When you feel like quitting you need to go back and review your 'Why'.
This is when you look at what has been the driving force so far to develop a successful business.
Your why is your long-term vision. Many people create a vision board to help them in their journey to success.
If you have a vision board take a look at it and see what you have achieved and this might give you a boost to realise how much you have achieved.
Spend some time celebrating your success. This will give you a major boost.
Be willing to feel uncomfortable
There will always be obstacles but are you willing to see these as opportunities.
When you feel unmotivated it is time to take another look at your goals. Taking time to do this can inspire you to keep moving forward.
Be determined
When you understand that persistence is a key factor in achieving your goals, you will be willing to keep moving forward.
Be determined to learn all you can from every situation. There will be challenges but these are all part of the journey.
 When You Feel Like Quitting Find An Accountability Partner And Share Your Goals
Having someone who will encourage you on your journey will keep you motivated.
Make sure this is someone who will work with you and encourage you in the rough patches and cheer you on in the great achievement moments. This will help you to keep working toward your goals.
Take time to focus on what you have achieved
When you take time to evaluate your business you will discover achievements you may have forgotten about.
Take some time to be proud of these moments. Look at situations where you could take full advantage of the opportunities available to you.
When you see things you have achieved celebrate them as this will give you a motivational lift.
 Surround yourself with other successful people. Find out what they have done to overcome their feelings of wanting to quit.
Your life and dreams are too valuable for you to quit now. Stay committed to your dreams and make a decision that you will never quit on yourself or your dreams.
When you hit a down patch take the time to review the good days and be inspired to keep going.
This will get you back into action. The best way to get over feeling of being inadequate and not achieving your dreams is to take action.
If you want to conquer fear, don't sit home and think about it. Go out and get busy. Dale Carnegie
When You Feel Like Quitting Practice These Tips
Work on your personal development. Reading a motivational book that inspires you does wonders.
Get some training. Attend a training webinar or a company training event. You will gain inspiration from those you meet and the information shared at these trainings.
You can make positive deposits in your own economy every day by reading and listening to powerful, positive, life-changing content and by associating with encouraging and hope-building people. Zig Ziglar
Take time to go for a walk. Exercise can be a great motivator. Often when you are relaxed inspiration can occur. You will come back full of great ideas for your business. An additional way to gain motivation and inspiration is to listen to audio training while you are exercising.
Many people use affirmations and meditation to help them get over the down patch of wanting to quit.
The sooner you get out of the season of inaction the sooner you will feel motivated and the idea to quit will be well behind you.
Here Are Some Motivational Quotes To Inspire And Encourage You When You Feel Like Quitting.
Go confidently in the direction of your dreams. Live the life you've imagined. Henry David Thoreau
Nothing splendid has ever been achieved except by those who dared believe that something inside of them was superior to circumstance. Bruce Barton
Don't let others define you. Don't let the past confine you. Take charge of your life with confidence and determination and there are no limits on what you can do or be. Michael Josephson
People become really quite remarkable when they start thinking that they can do things. When they believe in themselves they have the first secret of success. Norman Vincent Peale
Name it... and if you can dream it... you can achieve it. Wayne Dyer Click To Tweet
Desire is the key to motivation, but it's determination and commitment to an unrelenting pursuit of your goal – a commitment to excellence – that will enable you to attain the success you seek. Mario Andretti
Did This Post Help You? Share your thoughts in the comments below. And, feel free to share it
To your Success
Elaine
PS: Ready to take your business to the next level? Check this link to discover business tools and training to build a successful business
6-FIGURE RESIDUAL INCOME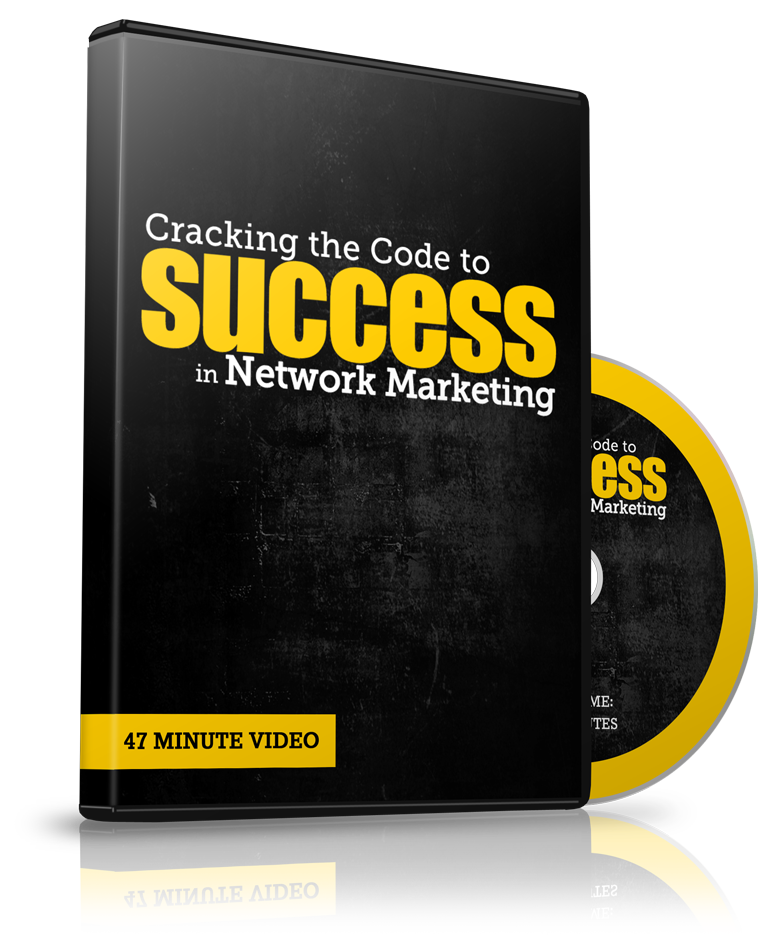 FREE TRAINING: 25+ year MLM vet wants to give you the 17 irrefutable laws to build a 6-Figure Residual in YOUR company.