Top Reasons Self-Development Is Key To Your Success
Self-development or personal development as it is sometimes called is often debated as to its relevance for business people.
Many network marketers wonder about its importance to their business.
The question is should you bother spending time in self- development.
Firstly let's take a look at what self-development is.
It is not just a way of overcoming problems in your life. Instead it is how you grow in your business and become someone who can provide value for your target audience.
It can be difficult going through life when you have major obstacles in your way.
If you think of these obstacles as large solid walls then self-development is a way to shatter these walls and clear the area in front of you so that you can make progress in your chosen field. You no longer feel stuck as you see clearly in front of you.
Working on yourself is one of the best gifts you can give yourself and your business.
If for any reason you don't feel you need to work on yourself then you absolutely do need to!
Self-development is a good way to develop your strengths, weaknesses and skills as you build your business.
If you invest as little as fifteen minutes a day on personal development you will be adding value to your business. Starting each day with gratitude will also add a positive note to your personal development.
Self-Development Is Very Important To Your Business
Self-development is very important to your business but on its own it is of little value. To make it an asset to your business you need to take action and put what you are learning into practice.
It can be so easy to always be in learning mode. Knowledge is great but you will build your business faster if you put this knowledge into action.
If you are keeping all the information you are gathering to yourself you are not impacting others. You are not solving your target audience's problems, needs or desires.
No-one but you is benefiting from this great information.
 The Time Spent In Self-Development Is Time Well Spent
Unfortunately a big mistake many marketers make is to not consider the importance of self-development.
Consider it as training that will help you have success in your business through learning to do things better.
Education is your best asset as a home business owner. It is your continual building block to becoming an effective business person.
Business owners with an entrepreneurial spirit allocate a specific budget to personal development training. They are continually investing in training that will build their knowledge base and enable them to help more people in their target audience.
Many people spend a large amount of money on their education in the hope of getting a good job. So if you are planning to create a successful business you should have the same thought process. When you are building your own business you have a better chance of getting that great job!
So making a commitment to self-development and having a plan for continually adding to your education is what your business success depends on.
If you are in network marketing it is essential that you are committed to your on-going education. There will always be new trends within your industry. The company you are with will be adding new products and services that you can offer to your prospects and customers.
Do You Have a Self-Development Plan?
When you have a self-development plan it will help you create success in your business.
The more skills you develop and knowledge you gain will add value to your business and enable you to provide value to your target audience.
If you are building a team in your network marketing business you will become a stronger leader if you invest time in self-development. This will also set an example for your team member to do the same.
Having A Self-Development Plan Helps You To Achieve Your Goals
If your plan is to achieve success in your business you will need to work on developing yourself as a business person. Some people have natural business and leadership skills but most people need to learn these skills. That is where self-development is essential.
When you are building a business learning is a constant. If your stop learning you stop growing and you miss out on latest trends and information that is valuable to you as a business person.
Personal development courses, books, video and audio training are all valuable to your growth as a business person.
Creating a Self-Development Plan
A major part of self-development is mind-set. This means you have a vision and goals that require you to constantly build your knowledge. Your plan is also to be able to share that knowledge with your target audience. The secret is to take action on what you are learning.
Aim to spend at least 30 minutes a day reading motivational books. If taking time to read is difficult to add to your busy schedule audio books and training material are an option. You can listen as you travel., work-out or take a walk.
Attending company events and trainings are great for your business development. These are very motivating as you learn from people who have achieved the success you are working toward.
Make sure as you are learning new business information that you ask yourself what you can do with this information that will benefit your audience or team members.
Success doesn't come overnight. It is a long-term project and your self-development plan is a major part of the success journey.
If you are looking for great training to help you with your personal development click here to learn more
Ten Self-Development Tips
 Self-Development Tip #1: Begin Today
Make a plan to add self-development to your daily schedule. Set out how much time you can allocate to it each day. Stick to your plan. Continually add books and training to your program.
 Self-Development Tip #2:  Create Achievable Goals
Having large goals is great but break these down into smaller achievable goals. These are stepping-stones to the bigger picture of your vision. You will achieve your goals faster if you have them in small achievable stages.
Self-Development Tip #3:  Learn From The Success Of Others.
You can gain a lot of knowledge from seeing what successful people have done. If you get a coach or mentor you can learn from them as they share success tips. Also as an added bonus mistakes to avoid. Making mistakes is a good learning process but knowing what to avoid by gaining tips from successful people in your niche is a major benefit.
Self-Development Tip #4: Increase Your Knowledge
Read motivational books that build your knowledge and provide you with encouragement to work toward your goals. If you are unable to buy books to create your own resource collection the library usually has a good range of books you can access.
Self-Development Tip #5:  Focus On Daily Gratitude
Start each day with gratitude and make that part of your self-development program. Many people use meditation or affirmations. Gratitude helps put you in a good frame to be able to focus on what you can provide to others from your self-development program. When you are building your knowledge and skills you are providing benefits for yourself and those in your target audience. As you learn you can share what you learn with others.
 Self-Development Tip #6:  Set Yourself A Challenge
Set achievable goals but ones that provide a challenge to achieve. If your goals are too easy you are lessening the thrill of achievement. Impossibly high goals set you up for failure which can cause disappointment and discouragement.
Take time to work out attainable goals that will challenge you but also keep you motivated along the journey to success. You are in control of your progress in your business. This means you need to take charge of your self-development program and how you will action it. The results depend on you.
 Self-Development Tip #7:  Accept Change
There will always be changes in the business world. Your self-development program needs to embrace change. Know what actions you will take to adapt to changes and build on the advantages of change. Your progress depends on you and your plans to succeed.
Self-Development Tip #8:  Be Focused
Have a determination to succeed. What you plan can become your reality. When you have a vision for your future you will focus on achieving that dream. This is where self-development and building your skills and knowledge will enable you to achieve your dreams and plans.
 Self-Development Tip #9:  Build A Business You Love
When you are building your business you need to be sure you are working in an area you are passionate about. It consumes you as you are driven by your enthusiasm. It doesn't feel like work as you are continually learning new skills that enhance your plans.
When you are building a business you absolutely love you will want to be working on your personal development as you work toward achieving the success you are dreaming of.
Self-Development Tip #10:  Never Quit
If your dreams inspire you keep going no matter what. Never give up on your dreams. There will be highs and lows in your journey and this is where self- development is so important. Remember it needs to be achievable and objective.
It is an ongoing process in your business. You will always be learning throughout your business journey. This is the exciting part of building a business.
Continual learning is an important part of business as there is no end in what you can learn in an ever-changing world. When you add self-development to your routine you are adding great value to you, your business and your target audience.
 Self-Development Is A Journey, Not A Destination
Have big dreams and work on those dreams through developing your skills. This will increase your potential to benefit your business. Work on your unique gifts and skills. Self-development will test you and increase your knowledge through continual learning and self-improvement.
Planning a program is essential for your success. Make your self-development program an important part of the day. Set a specific amount of time for it and keep a record of your results. This will give you clarity on your goals and enable you to make changes when necessary to make your plans succeed.
As a final point here are two personal development quotes for success to encourage you.
Whatever the mind of man can conceive and believe, it can achieve." — Napoleon Hill
 "Absorb what is useful, Discard what is not, Add what is uniquely your own." — Bruce Lee
Want great personal development and business tips from successful entrepreneurs? Click Here
Did This Post Help You? Share your thoughts in the comments below. And, feel free to share it
To your Success
Elaine
PS: Ready to take your business to the next level? Check this link to discover business tools and training to build a successful business
ATTRACT BUYERS TO YOU!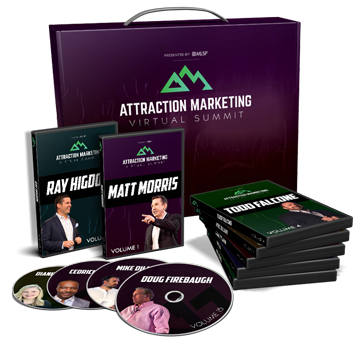 Uncover the Greatest Secret of the Top Earners to ATTRACT MORE LEADS, Customers, Clients, Sales and Sign-ups in 24 Hours!