7 Incredibly Easy Lead Generation Ideas
All people in business whether they are building a network marketing, direct sales or regular online business know that lead generation is an important part of building their business. Having a portfolio of lead generation ideas is valuable to your business success
With the ever-changing market it is important to create your ideal customer avatar as you plan your marketing and lead generation strategies.
To be able to generate the right type of lead for your product or service it is so important that you know who you are directing your message to.
Once you have identified your target market then is the time to begin implementing the methods needed to get your products and services in front of them.
For a business to be successful being able to generate high quality leads as well as a high quantity of leads is a major and important goal.
When you have a successful lead generation process you will be able to keep generating leads all day every day and even while you sleep. This is the advantage of online marketing.
These 7 lead generation ideas are so simple and will make your lead generation process very effective. These are the strategies that all successful marketers use to build their business.
While this article is written for those involved in network marketing and direct sales the information will be valuable to any business.
Lead Generation Tip #1 Create a Plan for your Business
As I mentioned in the introduction before you begin your marketing you need to know your target audience.
This is where creating a marketing plan is so important to your success. Setting business goals is the way you will connect with the people who are most interested in your products and services.
The better prepared you are the more confident you will feel as you begin to interact with your target market.
If you fail to plan, you are planning to fail. Benjamin Franklin
Click To Tweet
When you have an organised and well-structured business and marketing plan, you have a better chance of achieving your anticipated outcomes.
Your first step in preparing your lead generation strategies is to have a complete and well thought out business plan. This will make your ability to generate targeted leads so much more effective.
Lead Generation Tip #2 Learn the Art of Networking
Networking and developing relationships is an essential part of building your business.
There are a number of ways you can utilise networking for your business. This can be both online and offline.
Social media is a great place to interact with your target audience once you have found the places they spend their time. The social media sites you use will be the ones that are of the most interest to your market.
When you have identified where your target audience is you can share relevant information and begin conversations with them which cultivates the know, like and trust factor.
Networking events are also an excellent place to meet clients. Many of these events enable participants to give a short presentation about their business and the products and services they offer.
Utilising the networking process enables you to develop a follow-up system that will give you the opportunity to learn more about your prospect. In doing this you will discover how you can help them. As you build the trust factor you will find that when your prospects are looking for the products and services you offer they will think of you, contact you and become a customer.
There are various methods available to marketers to keep in contact with their target audience on an individual basis as they build relationships. These messages are a critical part of developing the – know, like and trust factor between you and your prospect.
Being able to have a conversation with your prospects adds value to the relationship and enables you to find out more ways you can help them.
The personal touch in networking should always be in your mind as you build relationships. Remember it is about them not you as your prospects are interested in what benefits they will get from becoming a customer, and using your products and services.
Lead Generation Tip #3 Create your Business Hub with a Blog
Every successful business has a blog or website. Creating a blog post on a regular basis keeps your content relevant and up-to-date. Focus on the topics of interest to your target audience.
Make use of Google keyword research to know what your prospects are looking for as they search the web.
When you create articles that are relevant to your target audience you build credibility as an expert in your niche. This is an excellent way to build your brand and generate leads.
In each blog you can include hyperlinks that take your readers to other posts that are on similar topics that are related to that post.
Research shows that blogging is a very effective way to generate leads. When your audience comes to know that you consistently create content that is of interest to them they will become regular visitors to your website.
Your target audience is focused on their needs, wants, problems and concerns. So if you are seen to providing the solutions they are looking for you will have their attention.
This is where your blog becomes an important part of your marketing.
Always include a call-to-action in each post as a way of building your lead generation strategies and growing your customer list.
Lead Generation Tip #4 Create Enticing Lead Magnets & Persuasive Calls to Action
Lead magnets and a strong call-to-action in every blog post are a highly successful lead generation method.
It is necessary to give your reader clear instructions on what you would like them to do next after they have read your valuable content. If you don't provide clear instructions often they don't think to take action.
Lead magnets are a very effective lead generation strategy for building your business and customer base.
These lead magnets enable you to obtain the contact details of your target audience which allows you to continue the relationship by sending regular email updates on relevant topics.
Make sure your lead magnets are seen as irresistible. It is important that your audience recognises there is value in your offer.
The way you utilise the wording on your lead magnet must be a true reflection of what your prospect will receive when they put in their contact details.
The best way to retain your lead is to be sure you over deliver on the promises you made on your lead magnet. When your prospect is impressed with the value they received your offers become irresistible and you have a loyal follower.
 Lead Generation Tip #5 Develop Relationships  through Email Marketing
Once you have generated your leads through your lead magnets and call-to-action strategies, you now build the relationship through email marketing.
You now have a targeted list of qualified leads and regular emails will nurture the relationship.
Your emails will provide further helpful tips that are related to your blog content along with other useful ideas and information.
Email is a valuable follow-up method that keeps you top of mind with your list of clients and prospects. This is the way that enables them to remember you and contact you when they are ready to buy from you.
One extra tip on email marketing make sure you have your unsubscribe option clearly defined on your emails. This way people on your list feel they are in control of what they receive.
 Lead Generation Tip #6 Create Regular Social Media Updates
Along with your blog content, utilise social media to build your audience and generate leads.
You can create social media updates that direct your followers to your website. Social media is a strategy for lead generation but your blog or website is your business hub. You own your website but you don't own these social media channels.
To effectively use social media you need to see it as a relationship building exercise. To generate leads it is important to provide relevant information for your audience and build relationships with the people who follow you on your various social media channels.
Lead Generation Tip #7 Utilise Attraction Marketing with Success Stories
People are attracted to success stories. They become powerful when people can relate to the story. These stories can inspire your prospects and attract them to your business, products and services.
A good success story provides social proof to your target audience and generates interest for your prospects and leads to take a further look at what you are offering and how it will benefit them.
When you create a storyline that is compelling to your audience and makes them want to build your products into their lives you have gained their attention.
You are building a business but you are not just generating leads to sell your products to, you are also selling a lifestyle that your products will provide.
This is where success stories and attraction marketing are very valuable to your business as you develop lead generation strategies.
Final Thoughts on Using Lead Generation Strategies to Build your Business
It is important to keep going and create a strong momentum in your business planning for generating leads.
Consistency is key to building a successful business and generating leads on a regular basis.
It is important that you are creating a daily plan for your business that utilises these seven lead generation ideas.
Make your major focus in your business the needs of your target audience. As you plan a blog post, social media update, email or lead magnet always have your prospects requirements in mind. That way you will attract their interest and gain their confidence as they come to know, like and trust you.
Be a constant student in your niche, continually learning what your prospects are looking for and how you can meet their needs by providing great content, offers and information.
Did This Post Help You? Share your thoughts in the comments below. And, feel free to share it
To your Success
Elaine
PS: Ready to take your business to the next level? Check this link to learn tips from top earners
GET LEADS FOR YOUR BUSINESS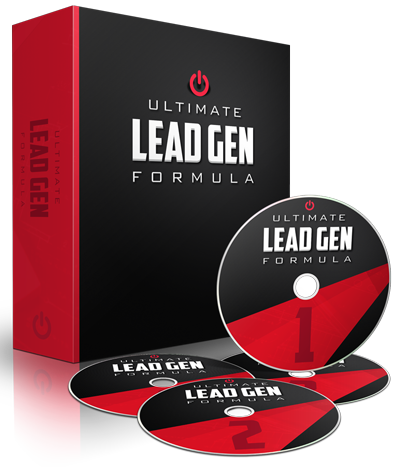 Get 30+ Quality Leads PER DAY for ANY Business: High-Converting Sales Funnels & Top-Secret Lead-Gen Strategies EXPOSED