EASY STEPS TO CREATE A BUSINESS DAILY ROUTINE
Easily Set Up a Business Daily Routine That Produces Results in 30 Days Or Less
There is one great thing about a home based business and that is that you get to be your own boss and can organise your own time.
This can also have both positive and negative outcomes
The negative side of it is that as you have full control of your work life this can cause some people to struggle with getting a business plan together, finding customers and sponsoring team members.
This is often due to inconsistency, lack of goals and having problems getting into a routine.
A successful home business has consistency, specific goals and projected results.
When there is no business plan and a daily routine set out it will be difficult to run a business as a business and not just a new hobby.
The secret is to focus on results. Some people do this for a few days or weeks and decide that it is not working so they give up.
It takes longer that a few week to build a business! Ask anyone who has an established business and they will tell you it takes several years to build a profitable business. The first few years you are building into your business.
If you go into your business with a long-term vision you will be willing to keep working because you see your vision in your mind.
Create an achievable plan and get enthusiastic about accomplishing it and it will become great fun.
Everyone creates a different plan depending on the amount of time they have to work on their business.
You may only be able to spend 15-20 minutes a day working on your business.  But that is better than nothing and you will achieve more than you can imagine, if you create a plan for that time.
Time Management and Your Business Daily Routine
Many network marketers feel they have a time management problem.
This is actually more of a discipline management problem.
It can be difficult to discipline yourself as a new business person. If you have been an employee for a number of years you are used to taking instructions and following through on these.
Now that you are your own boss you need to discipline yourself into a focused and set routine.
This involves utilising your time wisely. Set your routine as your daily method of operation and stick to it.
It is important to create a mind-set of being both the manager and employee!
This involves setting yourself tasks and following through on these set tasks on a daily basis.
Set out a program stick to it, show up and get started. Stick to your set routine.
Time and discipline management are one and the same thing.
Creating Your Business Daily Routine
It is important to divide your business day into segments. These are results focused tasks, preparation tasks and non-profit tasks
The results focused tasks should be the major part of your work day. So set aside 60% of your time to these tasks. Preparation tasks will take 35% of your time. Non-profit tasks are allocated only 5% of your time. Setting your business day with these percentages will produce results in your business.
Results Focused Tasks in Your Business Daily Routine
Your intent is to build, engage and sell to your audience.
 Building your audience is done through such things as: prospecting on Social Media, networking with people, creating likes campaigns on Facebook, Advertising on Facebook, Facebook Live, Periscope, You Tube live. People in your target market reading and sharing your blog posts and watching your videos.
Engaging your audience is done through such things as calling your leads, emailing your lists, reaching out to prospects, responding to comments on your posts, Facebook Live, Periscope
Selling to your audience is achieved when you close leads, sending them to a sales page where they make a purchase, inviting them to sales webinars, business opportunity meetings, sharing products with them and 3 way calls.
Preparation Tasks in Your Business Daily Routine
Preparation time is an important part of your daily routine. Without preparation you will not have a plan for your results focused tasks.
Tasks that could be included in your preparation time will be: writing emails, creating blog posts, personal development which includes watching training and reading books that can be utilised in your blog posts, videos, Facebook Live etc. If you are doing Facebook ads you will be creating these and designing eye-catching images. Setting up your call sheet and 3 way calls are also part of your preparation tasks.
Non Profit Tasks That Can Interrupt Your Business Daily Routine
 These can include scrolling through Facebook, Twitter, checking email, watching TV, going to gym, personal calls.
These interruptions can creep in without you realising they are taking you away from your focus on building your business. An example could be that you are on Facebook checking your posts and replying to comments and you suddenly discover you have spent 20 minutes scrolling through your news-feed with no results! This may have been interesting but not profitable for your business.
There will always be unprofitable tasks in your day. Everyone has a life and it is important to have a work-life balance in your business. What you need to watch carefully is that these are not interruptions in your business time. When you are setting aside time for your business make sure it is a workable plan to fit in with your personal responsibilities.
If you can only commit 2-4 hours a day to your business set up these time slots in those hours.
Creating Your Implementation Plan for Your Business Daily Routine
The first thing you need to do is get your calendar
Block out your holidays! Breaks are important and they create an incentive to your work program.
Time block each day into your three work groups
1st time block –results tasks
2nd time block- preparation tasks
3rd time block –non-profit tasks
Time block to plan for next day, set time aside each evening, time block for upcoming week, review what worked and what didn't, what to do differently the next day and week.
The Importance of a Business Daily Routine
Everyone needs a list of activities that must be done consistently on a daily basis.
Whatever we do in life requires a to-do list. This is the same in network marketing. Having a structured plan for your day will pay dividends for your business.
Having a vision for your business is important. Even if you have created a business plan for a daily routine without a vision it can be difficult to stick to it on tough days.
Your vision will be your incentive when you hit a low spot in your business. It will also be a great motivator when you feel like giving up.
Your vision will be just as important to you as a daily routine!
If you don't already have a daily routine for your business, take some time to create one and set your business off with a strong foundation.
Did This Post Help You? Share your thoughts in the comments below. And, feel free to share it
To Your Success
Elaine
PS: If you are building your business, this is the system that helped me ( they give you capture pages, lead generation tools and a blog) and   you can check it out for only $10
RARE PROFIT SYSTEM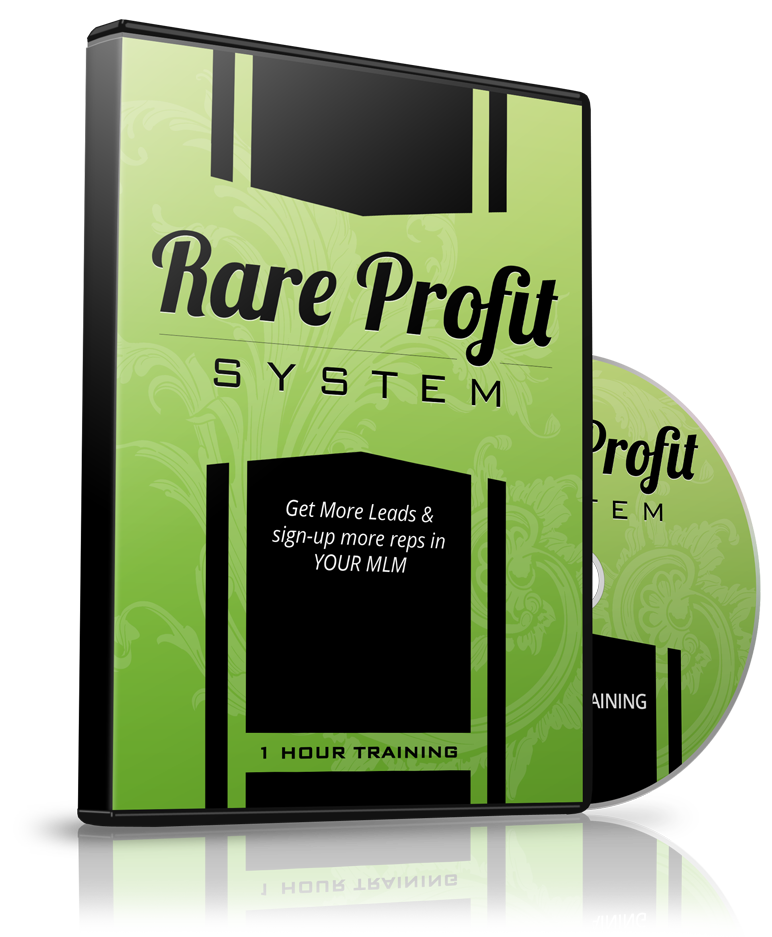 NETWORK MARKETERS: Simple System PROVEN to help you Get More Leads & sign-up more reps in YOUR MLM - See PROOF