7 Qualities To Establish You As A Strong Leader
Everyone who is building a network marketing or direct sales business wants to be seen as a strong leader.
There are many types of leadership. When it comes to having a thriving home business that attracts quality prospects you need to focus on developing strong leadership qualities.
A leader who has these skills will be attractive to prospects and potential team members.
In this article we will consider seven leadership qualities that will enable you to create a brand that is attractive to your prospects.
Quality Of A Strong Leader #1: Self-Confidence and Poise
A strong leader has confidence in their ability as a leader. They know their business and where they are taking this business. They have a strong business plan. Their vision is their focus.
It is this confidence that attracts prospects to them because people are looking for someone who can show them the ropes to building a successful business.
A strong leader is able to share the vision with others and instil the confidence in their prospects that they could achieve the success they visualise.
Quality Of A Strong Leader #2: Encouragement
A strong leader is an encourager. They have the ability to empower their team to see their strengths and build on these.
A person with great leadership abilities sees potential in their team and will always work on developing these skills.
Success is created by having people around you that believe in you and encourage you to succeed. This is a strength of an effective leader.
One of the most beautiful gifts in the world is the gift of encouragement. John O'Donohue
Quality Of A Strong Leader #3: Enthusiasm
A strong leader is totally enthusiastic about their business. They love what they do and they want to share this with as many people as they can.
Enthusiasm is a major component for success. It is your enthusiasm that will get the attention of your prospects. They will want what you have and will be willing to get you to train them on the path to success.
Quality Of A Strong Leader #4: Honesty and Transparency
A strong leader is honest about their abilities and knowledge.
They are willing to be seen as real people who are still learning and make mistakes. They use these mistakes as opportunities to build on to learn more and grow more.
It is this honesty and transparency that makes them attractive to prospects. Their prospects see that they too could create success as this leader is genuinely interested in helping other people create success.
When people are looking to join a leader they are looking for someone who is real. They are tired of fakes and the hype that so many people promote thinking this is attractive.
Live authentically. Why would you continue to compromise something that's beautiful to create something that is fake? Steve Maraboli
A strong leader is willing to show through their actions that they are still on a journey. They are eager to help other people who are interested in joining them on this journey to a great future.
Quality Of A Strong Leader #5: Integrity
A strong leader has integrity. They always do the right thing and become the type of person that other people want to get to know better.  Strong reliable leaders create a trust factor. This is attractive and prospects want to join them because they see a leader with integrity who has what they want. A leader with integrity earns trust because of their reliable and honest business methods.
Integrity is a solid foundation for a thriving business. Gaining the trust of your prospects is crucial to building a successful business. People want to join a team where they feel the leader is someone they can trust and rely on.
Integrity gives you real freedom because you have nothing to fear since you have nothing to hide. Zig Ziglar
Quality Of A Strong Leader #6: Genuineness
A strong leader is genuine and authentic. This is what makes them stand out in the crowded marketplace of the home business arena.
A leader who is authentic has a degree of transparency where they are willing to be their true self. They have the courage and self-confidence to be genuine and not a fake.
This is a quality that draws prospects. They are looking for an effective leader who they can trust.
Authenticity is one of the most powerful leadership characteristics you could develop as a business leader.
Make a point of being real and show a genuine interest in helping other people create the success they are wanting to achieve.
Stand out as a true leader by showing through your actions and words that you are business person with strong values. You are your own person with a great vision you want to share with your prospects.
Quality Of  A Strong Leader #7: Perseverance 
Strong leaders have perseverance and are reliable. They do what they say they will do and follow through on their promises and plans. These leaders never quit as they are so determined to achieve their goals and vision. They stay the course and keep moving forward. Their motto is to do everything well. A strong leader does the things that top earners do and teaches these skills to their team.
An effective leader knows where they are going because they have a plan and part of that plan to show their team the way of achievement. A skilled leader believes in their team and guides them by example.
It is their vision that keeps them focused on their goals. The plan of a quality leader is to encourage their team to focus on their goals and vision too.
An effective leader who intends to be successful will incorporate these leadership styles into the business plan to inspire and encourage their team members to become effective and successful leaders.
Conclusion
Making the decision to become a strong leader that is attractive to your prospects is an important part of the process of building a successful business.
The people who succeed in building a powerful team in their business are strong leaders.
A strong leader has a vision and even if their team don't quite grasp it initially they are persistent and patient.  Their plan is to guide their team toward achievable goals.
These 7 qualities of a strong leader are only some of the skills involved in developing effective leadership expertise.
They are a good foundation to build your business success on.
If your plan is to create a successful and profitable business make a decision to work on these leadership skills.
There are people out there looking for a strong leader they can follow.
So step into your role as an effective leader and see your business grow.
Did This Post Help You? Share your thoughts in the comments below. And, feel free to share it
To your Success
Elaine
PS: Ready to take your business to the next level? Check this link to discover business tools and training to build a successful business
6-FIGURE RESIDUAL INCOME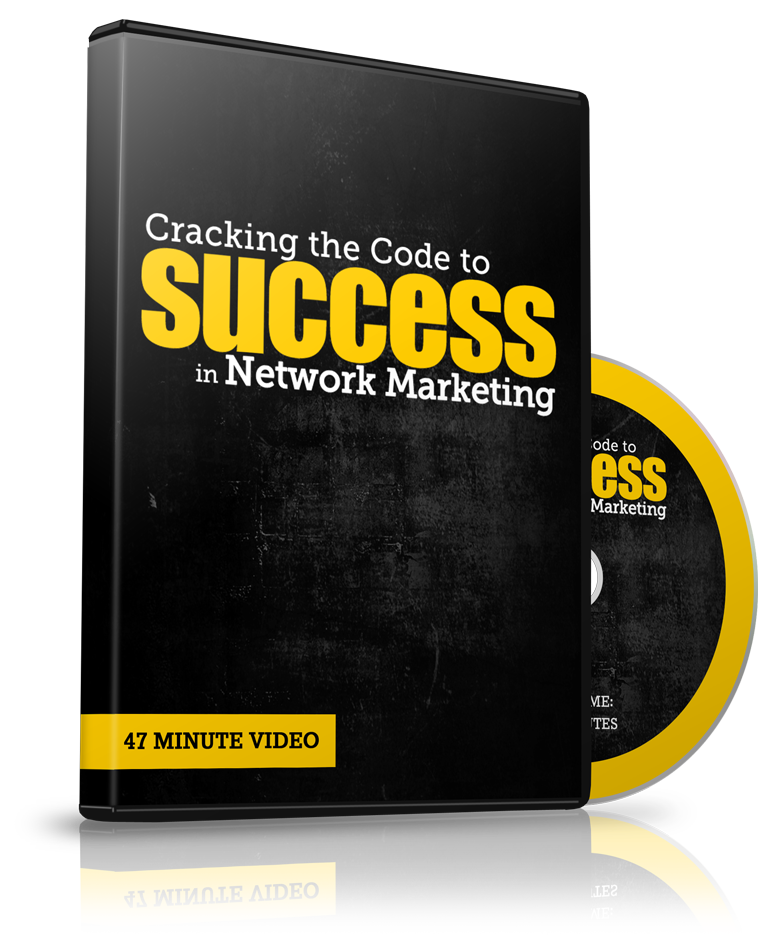 FREE TRAINING: 25+ year MLM vet wants to give you the 17 irrefutable laws to build a 6-Figure Residual in YOUR company.