5 Simple Steps To An Effective Success Strategy
 Are you looking for ways to create an effective success strategy for your business?
 If you are building a business you know that the road to success is paved with struggles and obstacles.
Many people struggle for years before they eventually achieve success.
This may describe you. You have read great books on business and attended training in your specific niche but you are still struggling.
Now you are reflecting on what may be the problem.
This is the time to create a checklist on what you have been doing and what you need to do to get yourself on the right path to achieve the success you dream of.
In this article we will take a look at the five steps you need to take to achieve success.
 Effective Success Strategy #1: Create Clearly Defined Goals
It is important that you have clear goals and know the direction you want to take to achieve your plans.
Having clear goals will inspire you and will be the motivation that gets you up in the morning to work on your plans.
When you set out your goals you will know the exact tasks you need to do each day to keep you on track to achieve success.
This plan will energise you even in the tough times that always come along as you test and tweak your strategies.
It is important that you set attainable goals. This is where many business people utilise the technique of SMART goals.
Remember, once you have a goal in mind, put it to the test: is it SMART?
Specific
Measurable
Attainable
Relevant
Time-bound
Until you've created a SMART goal, do not move on.
When you use this method you are able to set micro-goals that are the steps to achieving your goals in a way that enables you to accomplish them
 Effective Success Strategy #2: Have an Organised Action Plan
When you have a clearly defined action plan you have a better chance of success because you have your processes in place.
You will have heard the saying "If you fail to plan you plan to fail"
This is so true because if you don't have a clear direction and plan for your business you have defeated your ability to succeed.
Make a plan to hold yourself accountable. This means spending time at the end of each day creating a checklist of everything you have accomplished that day.
The key to having a productive day is to have a specific action plan. This is the way you will achieve your goals.
It can take as little as 15 minutes at the end of each day to review your day and plan for the next day.
Here is an example:
Write down what you were working on today
What had you planned to achieve but didn't
Write down your next goal and the tasks to do tomorrow to get you closer to this goal.
By completing this strategy each day you will keep yourself accountable to your plans and be able to maintain your action plan.
  Effective Success Strategy #3: The Importance of Personal Development
Having the necessary business skills will help you achieve your goals and create a successful business.
If you observe what the successful entrepreneurs do you will see that they spend a portion of each day in personal development.
So take a look at what you are planning for your business and the skills you will need and plan a personal development strategy around that.
Start each day with at least 30 minutes of personal development. This could be as simple as reading a business book related to your business.
Regular training is a must for your personal development. Find training programs and events that are related to your business niche and continually work on building your knowledge base for a successful business.
Having a major focus on personal development will help to build your self-confidence, and encourage you to grow in your business.
It helps you to become more productive as you are working on your mind-set.
There will little gems and insights that you get from the time you set aside each day for personal development that create immediate results in your business.
  Effective Success Strategy #4: Surround Yourself with Success
Spend time with people who have achieved the success you are planning for yourself.
Check out all the successful people in your niche. Learn from them by reading their blogs, attending training they might have.
Spend time reading books and articles relevant to your business.
This is linked to your personal development.
The more time you spend surrounding yourself with success and creating a mind-set for success the better your chances of being a success in your business.
Don't be afraid to ask for help and guidance, especially if it's from someone who has already done what it is you're trying to do.
Effective Success Strategy #5: Develop a Success Mind-set
So often the way we think is what holds us back from success. If we feel that what we want to achieve is too hard we are creating an instant roadblock.
This is when it is important to start thinking as if you had already achieved the success you are dreaming of.
Start visualising yourself as a successful business person in your chosen niche.
Your mind will begin to see this as reality which will help you to realise your plans.
Surround yourself with positive people who encourage you and have the same goals and vision as you do.
Spend time reading motivational books that provide you with great ideas and inspire you to be positive for a great future.
Engage in personal development. This assists in creating a strong mind-set for a positive change and builds your business skills.
Remind yourself that you have the necessary qualities within you to achieve your goals and develop your skills.
Believe you have the ability to grow a successful business.
Remember you are unique and the world needs what you have. So take hold of your greatness and create a specific plan to develop your mind-set for success.
Final Thoughts on the 5 Simple Steps to an Effective Success Strategy
When you focus on these five steps you will create an effective strategy to achieve the success you visualise.
Having goals is an important part of the process as without specific goals you are working in a vague environment and will be defeating your plans.
A clearly defined action plan is a must and maintaining accountability to this plan is the only way to achieve success.
Personal development is essential to your success as you need to maintain your knowledge of what is happening in your niche.
Most of all pay attention to your mind-set as when you have positive thoughts where you visualise yourself as successful you will achieve success.
Surrounding yourself with people who are successful will be a major motivator to your success mind-set.
Make these five action steps the central point for your business and plan for success.
Did This Post Help You? Share your thoughts in the comments below. And, feel free to share it
To your Success
Elaine
PS: Ready to take your business to the next level? Check this link to discover business tools and training to build a successful business
6-FIGURE RESIDUAL INCOME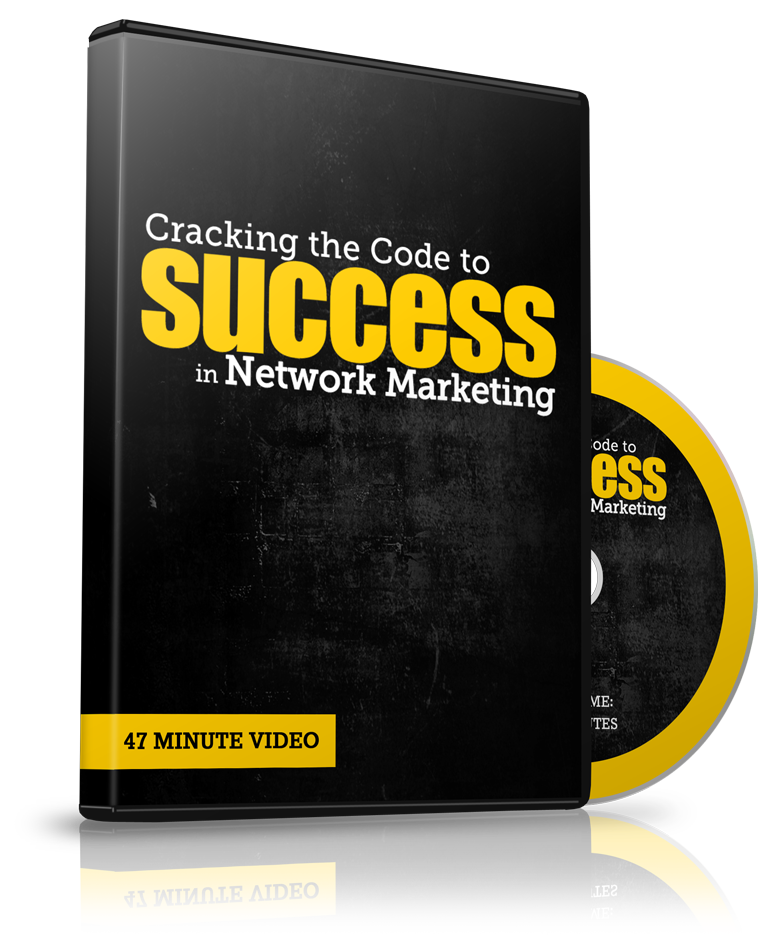 FREE TRAINING: 25+ year MLM vet wants to give you the 17 irrefutable laws to build a 6-Figure Residual in YOUR company.